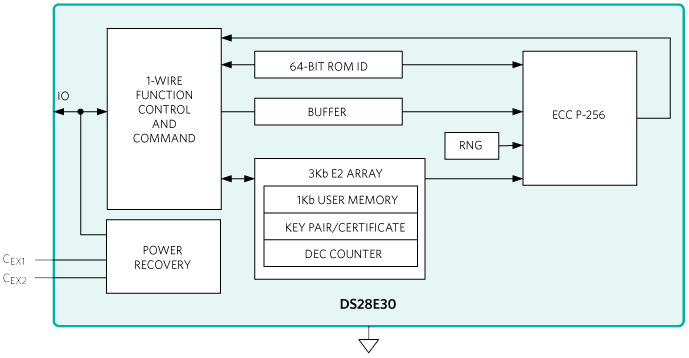 Each part is factory programmed with ADI public key certificate to guarantee authenticity.
It includes a FIPS 186 elliptic curve digital signature algorithm (ECDSA), secure storage of keys and secure storage of application data – comminicating with its host over its single wire bus.
The IC "provides secure features to manage limited-life tools, sensors and other peripherals", according to the company. "These include a monotonic, non-resettable, decrement-only counter and general-purpose eeprom that can optionally be ECDSA protected to store application data including end-product life-cycle information."
Operation is over 1.62 – 5.25V and -40 to +85°C, and it comes in a 1.2 x 1.4mm 4ball package.