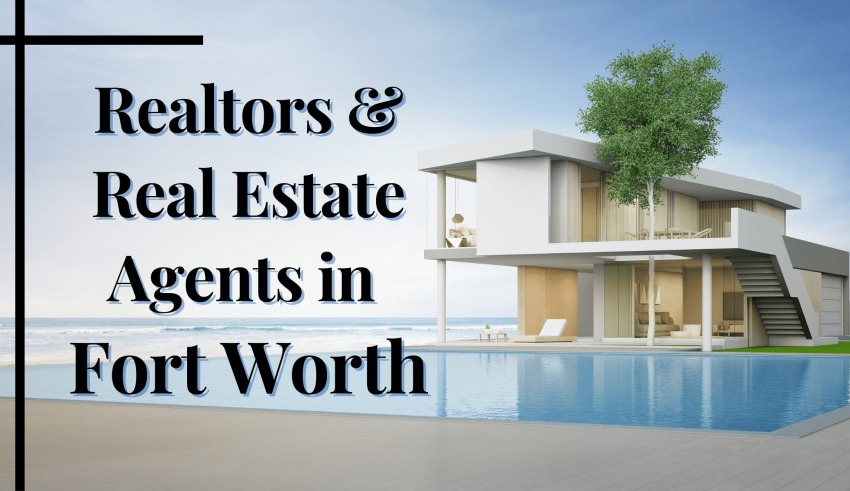 Fort Worth is the fifth largest in the state. Know for its immaculate heritage style and contemporary buildings, it is one of the affordable housing areas of the North of Texas. The city is one of the largest for businesses and careers. A significant population work here as there are ample opportunities. As real estate is also a big business market when one decides to sell or buy a house he doesn't want to go wrong with the kind of deal he makes. So to help one combat such problems, there are middlemen everywhere. In terms of housing deals, we call them realtors in fort worth tx. This article will highlight the best real estate agents or realtors in Fort Worth Texas that would help you with your housing deals. 
Real Estate Agents in Fort Worth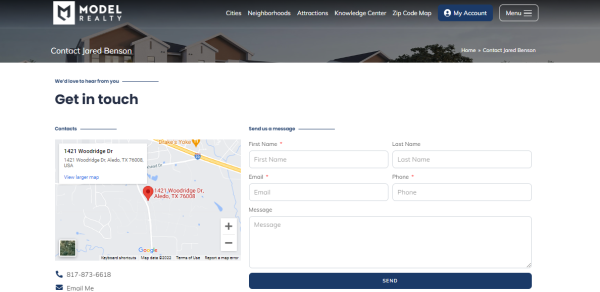 Jared Benson is a 14-year experienced real estate agent who has been TREC (Texas Real Estate Commission) licensed instructor since early 2014 and even teaches continuing education classes to other realtors. With his great knowledge and area of expertise in this area, he also loves investing in real estate properties.
His specialties include that of a selling expert. Apart from that, he is also been awarded a five-star agent by Fast Expert. Jared Benson will not let you down if you are looking for one with a high area of expertise and knowledge.
Address: 4116 W Vickery Blvd, Fort Worth, TX 76107, United States
Phone: +1 817-873-6618
---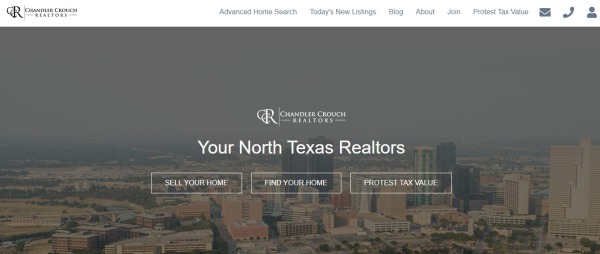 At Chandler Crouch Realtors in fort worth tx, which serves the Fort Worth, Texas, metro region, Chandler Crouch is the company's principal broker and founder. He is the manager of a general service company with agents that help clients buy, sell, and manage real estate. he thus specializes in both buying and selling.
His strategy for real estate success is built on a personalized emphasis on agents and clients rather than the size of business growth. He frequently organizes for political causes involving real estate, such as opposing property tax assessments and other things of the sort.
Address: 9500 Ray White Rd 2nd Floor, Fort Worth, TX 76244, United States
Phone: +1 817-928-4300
---
Related: 10 Best Realtors & Real Estate Agents in Arlington, TX
---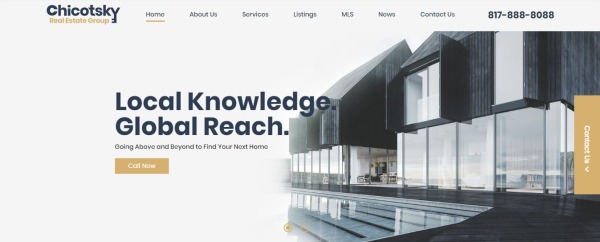 Mr Chicotsky has lived in Texas all of his life, has a degree in economics, and has worked in real estate sales for more than three years. Together with his wife Michaela Chicotsky, he also has his own company.
With his knowledge in real estate, he also runs Briggs Freeman Sotheby's International Realty, which aids clients in the buying and selling of homes all across the Fort Worth, Texas, metro region. He focuses on ranches, luxury residences, first-time homebuyers, and residential properties. David also works as a committed hardworking realtors in fort worth tx. So do check out for him.
Address: 3131 W 7th St, Fort Worth, TX 76107, United States
Phone: +1 817-888-8088
---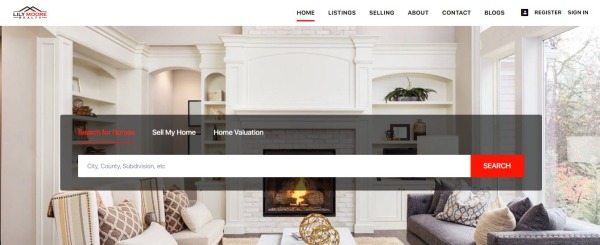 Lily Moore, Broker, and Owner of Lily Moore Realty, is at the top of her game. She has the honesty and tenacity to rise to the top of her field in The Lone Star State. Lily's boutique brokerage, Lily Moore Realty, is not just among the best-rated brokerages in the country but also among the most successful real estate agents in Fort Worth.
Lilly Moore is also "The Dallas Business Journal's Woman of the Year". these are just small lists. she goes beyond what one could have imagined. Lily Moore Realty has achieved the honour of being named one of Real Trends' Top Brokerages in Texas. She has a wide range of selling, purchasing, and dealing expertise and is also a licenced buyer specialist. You cannot miss out on her if you are looking for someone with such great accomplishments.
Address: 1301 Solana Blvd Building 1 Suite 1505, Westlake, TX 76262, United States
Phone: +1 817-344-7034
---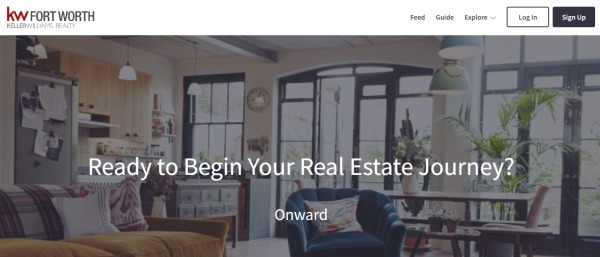 Finding the ideal property for each client's needs is the focus of Kellar Williams' services. Keller Williams is one of the best real estate companies in Fort Worth. The knowledgeable real estate staff provides individualized services. To assist clients in achieving their real estate objectives, they collaborate with them. You cannot ask a query or express a doubt that won't be answered.
They also set the bar for innovation and consumer education. They feature a wealth of information and resources on the most accurate and up-to-date news. Their advice has been shown to be reliable and effective. Additionally, they provide convenient internet market research. This covers market alterations, demographic information, and typical property values.
Address: 2813 S Hulen St #150, Fort Worth, TX 76109, United States
Phone: +1 817-920-7700
---

Veronica specialises in buying, listing, and moving real estate and has over 15 years of business, sales, and marketing expertise. Whether you are a novice buyer or a seasoned investment, Sanders will investigate your case with great knowledge. She will provide you with clear answers to all of your queries while assisting you in understanding every step of the procedure.
She thinks that successful real estate business transactions foster positive connections with staff, clients, and vendors. Her commitment and thirst for education are admirable. The best realtors in Fort Worth Tx are one who is dedicated in providing you with the highest level of knowledge about your local market whether buying or selling a home. Therefore, look out for Veronica Sanders! She will not fail you.
Address: 6116 Camp Bowie Blvd, Fort Worth, TX 76116, United States
Phone: +1 817-765-5656
---

Don Lawyer is in high demand to instruct other Realtors on all facets of the real estate business since he has constantly received recognition on a national level for his professionalism, ethics, and knowledge. What genuinely establishes their dedication is Selling A Home Every 39 Hours! (36 years of experience). they sell listings more quickly!
Their homes often sell 29% quicker than similar properties on the market. One of the highest-producing real estate teams in the country, The Don Lawyer Team at eXp Realty is delighted to have built its success on recommendations and return business from extremely happy home buyers and sellers. The Don Lawyer Team is the go-to real estate company for thousands of customers in Tarrant, Dallas, and Johnson County because of its knowledgeable agents spread across the DFW region.  It is all about the experience that matter in the end. Do check them out.
Address: 1906 W Park Row Dr, Arlington, TX 76013, United States
Phone: +1 817-213-6510
---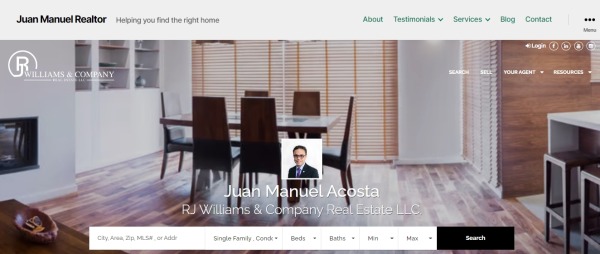 For more than seven years, Juan Manuel Acosta, certified realtors in fort worth tx, has assisted buyers and sellers of homes in Fort Worth and the neighboring areas. He represents a wide range of real estate, including single- and multi-family residences, apartments, townhomes, and undeveloped property. 
Accredited Buyer's Representative, Seller Representative Specialist, and Pricing Strategy Advisor are some of the titles he has earned. Additionally, Juan Manuel Acosta belongs to the Society of Commercial Realtors as well as the National Association of Hispanic Real Estate Professionals.
Address: 650 May St, Fort Worth, TX 76104, United States
Phone: +1 469-774-9308
---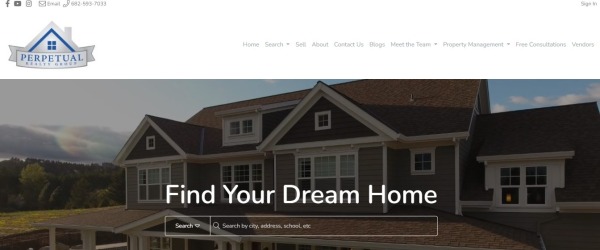 Real estate agent Justin Brown works with Perpetual Realty Group and represents customers in the greater Fort Worth, Texas, area. He frequently works with investors, first-time homebuyers, and landlords, providing property management services to them. 
Brown also facilitates each step of the process and primarily helps buyers and sellers with single-family home sales. He has a lot of expertise in remodelling houses. He is young and quite knowledgeable with a great matter of understanding in this sector.
Address: 420 Johnson Rd Ste 102, Keller, TX 76248, United States
Phone: +1 682-593-7033
---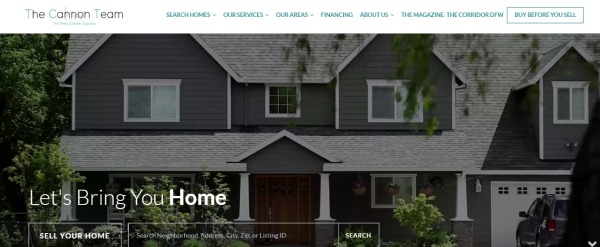 Christie Cannon has earned various accolades throughout her real estate career and is a mega-figure producer.  Cannon and her staff, who specialise in Frisco, Prosper, Plano, McKinney, Allen, Little Elm, and neighbouring Dallas market regions, are committed to providing the highest level of individualised service.
They also have great cutting-edge marketing techniques and exceptional customer satisfaction. Christie Cannon of Keller Williams Frisco uses the most up-to-date information technologies, market analysis, and business tactics to surpass all of your expectations whether you are buying or selling a property. She will assist you in making wiser choices and planting the right seeds to achieve your ideal real estate property.
Phone: +1 817-716-2676
---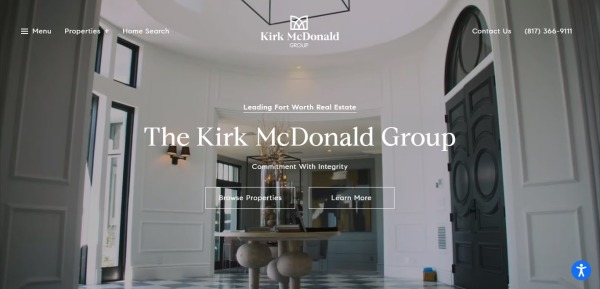 Owner and broker Kirk McDonald provides assistance to clients all across the Fort Worth, Texas, metro area. His areas of expertise include residential properties, short sales, first-time homebuyers, foreclosures, consultancy, and relocation sales. He has more than 13 years of experience.
In addition, Mr McDonald helps buyers with townhouses, new development, and vacation homes. He prioritises his clients' needs and walks them through each stage, from the initial consultation to the final transaction.
Address: 5049 Edwards Ranch Rd Suite 220, Fort Worth, TX 76109, United States
Phone: +1 817-366-9111
---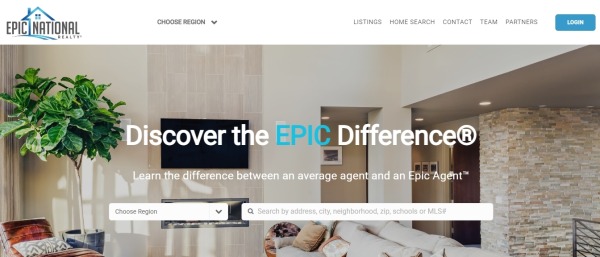 Realtor Tom Jung works with Epic National Realty and serves clients in the Fort Worth, Texas, metro area. He works with both buyers and sellers, and his areas of expertise include residential sales, luxury homes, and first-time homebuyers. He frequently assists customers with the pre-qualification and house appraisal processes.
Also, he has experience working with real estate investors and is supported by a full-service real estate team. He frequently collaborates with other agents within the company who have different areas of expertise.
Address: 2000 E Lamar Blvd Ste 600, Arlington, TX 76006, United States
Phone: +1 817-900-9169
---
Related: 10 Best Realtors & Real Estate Agents in Dallas, Texas
---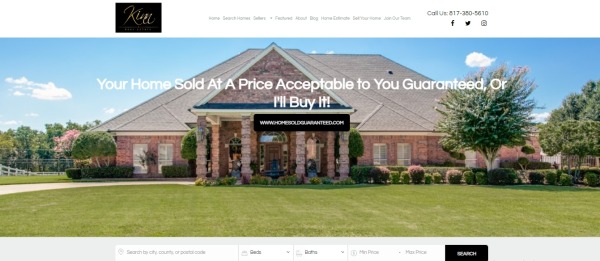 Aaron Kinn holds a Texas real estate agent licence. Since he started working there in 2001, he has assisted more than 3,000 people in buying or selling a house. With his team, Aaron is one of Texas' top one per cent. His areas of expertise are marketing and communication which are well-represented in this sector. With their dedication, they work to ensure that clients feel like they are our only customers because of our excellent service and in-depth understanding of the market.
Address: 707 Glendale Dr, Keller, TX 76248, United States
Phone: +1 817-939-6584
---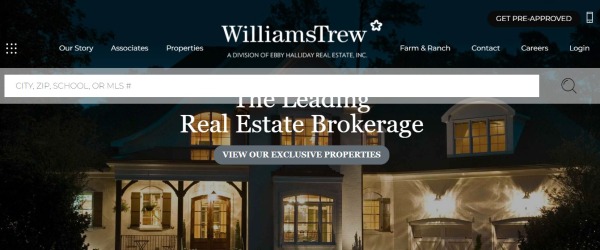 Residential real estate buyers and sellers in Fort Worth and the neighboring areas can work with Williams Trew. From lakeside homes and downtown condos to farm and ranch estates, its agents represent clients wishing to buy or sell a variety of properties. A subsidiary of Berkshire Hathaway, the Ebby Halliday Companies includes Williams Trew. He makes sure that the right and truthful services are provided to the clients so that they could trust and land their dream home.
Address: 3707 Camp Bowie Blvd Suite 300, Fort Worth, TX 76107, United States
Phone: +1 817-732-8400
---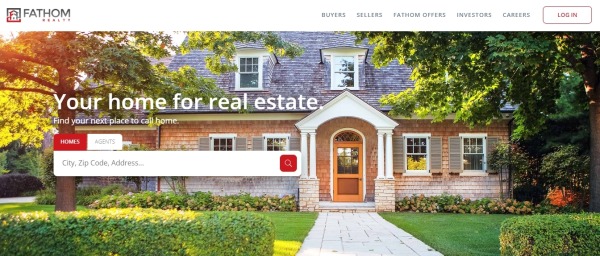 With over 29 years of expertise assisting customers all around the Fort Worth, Texas, metro region, Genevieve Golden is a Realtor and the district director for Fathom Realty. She has particular expertise in single-family residences, short sales, foreclosures, REO, condos, and first-time homebuyers.
Additionally, Golden deals with upscale homes, farms, ranches, and property purchases. She frequently collaborates with her broker husband Jeff Stout, who has more than 38 years of experience. They both work well together and will unquestionably assist you in finding the house of your dreams.
Conclusion:
It is crucial to do your research before making a decision to purchase or sell real estate. If buyers want to outbid rivals and close without overpaying, they must be expert negotiators. Most questions about your particular market, offer procedures, home inspections, and other topics can be answered by competent agents.
The top real estate agents or Fort Worth realtors are those listed above. They have been listed here after significant investigation and consideration of their accomplishments. Prior to starting your house search or selling process, be sure to look for a company with excellent reviews and prompt services.