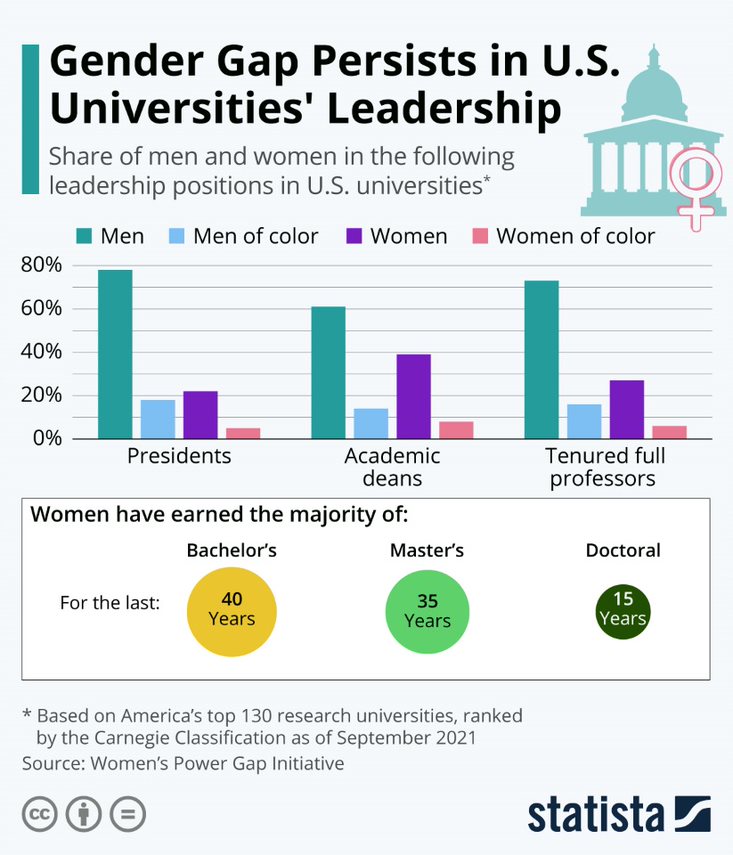 These numbers are striking when set against the academic success of women, who achieved more Bachelor's degrees for the last 40 years, more Master's degrees for the last 35, and more Doctoral's for the last 15 in the U.S. than men.
Of the 130 public and private schools surveyed, 60 had never had a female president.
When ranked, the University of California, Santa Cruz, the Graduate School and University Center of the City University of New York (CUNY), and the University of New Hampshire (UNH), came out on top, coming in at first, second, and third place respectively.
According to Forbes, reasons for underrepresentation include a lack of diversity in hiring processes and systemic bias.
Implicit bias against "feminine" academic work is also an obstacle to women's progress, as found by Research by Stanford Graduate School of Education.
Although women account for nearly 40% of all academic deans and provosts, from which 75% of all presidents are drawn, the Eis report's authors conclude "that they still encounter systemic roadblocks one step from the top."