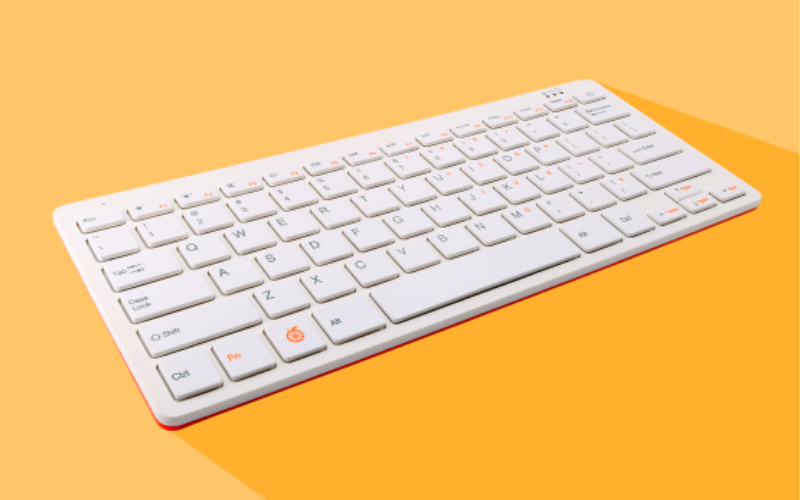 There has been extensive coverage on the Raspberry Pi 400 news that witnessed innovation in designing single-board computers. All manufacturers, developing embedded boards in the same design and form factor, lack a lot of innovation, which is much needed in this demanding edge AI growth. Despite the fact that standard form-factor single-board computers provide the flexibility to interface existing modules and sensors, the new keyboard-based personal computer saw a new era of designing embedded devices. Like the Raspberry Pi 400, Shenzhen Xunlong announced a new personal computer inside a keyboard– Orange Pi 800, powered by a six-core Rockchip RK3399 system-on-chip and integrated 4GB LPDDR4 RAM.
At the heart of the Orange Pi 800 is the Rockchip RK3399 system-on-chip that features an Arm 64-bit processor core based on the large and small size core architecture of big.LITTLE. The integrated dual-core Arm Cortex-A72 processor core is clocked up to a frequency of 1.8GHz, and the quad-core Arm Cortex-A53 has a speed of 1.4GHz. The tightly integrated Arm Mali-5860MP4 graphics unit is also incorporated. The hardware device is equipped with 64GB of eMMC flash storage and on wireless connectivity, there is an onboard module to support dual-band 2.4GHz and 5GHz IEEE802.11b/g/n/ac Wi-Fi and Bluetooth 5.0 BLE.
"Orange Pi 800 is designed to provide users with a higher quality, more cost-effective, and better user experience," said the project manager of Xunlong Software. Inheriting Orange Pi's open-source gene, Orange Pi 800 is also completely open-source, and we hope to create, discover and imagine richer products together with users. Orange Pi 800 will bring users unprecedented freedom, creation and a rich experience."
Specifications of Orange Pi 800 personal computer:
Module: Rockchip RK3399 system on chip with dual-core Arm Cortex-A72 and quad-core Arm Cortex-A53
GPU: Arm Mali-5860MP4
Memory: 4GB LPDDR4 RAM
Storage: 64GB eMMC flash storage
Wireless connectivity: IEEE802.11b/g/n/ac Wi-Fi and Bluetooth 5.0 BLE
Video: Support 4K at 60 frames per second
Audio: 3.5mm jack (audio output) and MIC (audio input)
Keyboard: 78-key QWERTY keyboard
Expansion: 1x HDMI 2.0 and 1x VGA (for video), 2x USB 3.0
GPIOs: 26 pins
Power: USB Type-C
Dimensions: 286x122x22 mm
Weight: 385 grams
The Orange Pi 800 personal computer is designed with special heat-conducting silicage to keep the computer cool and silent even in heavy workloads. The hardware is also manufactured with pre-installed Python and Scratch for easy educational setup and exploration to build multimedia applications. With the ability to connect to an external display through HDMI or VGA port, the hardware can be used for streaming live video feeds. Advanced wireless connectivity also gives you the advantage of using fast video transfer from various embedded devices and edge sensors.
If you are interested in the product, more information can be found on the official product page. Unfortunately, Shenzhen Xunlong has not provided any further information on the pricing or availability of the Orange Pi 800 personal computer.