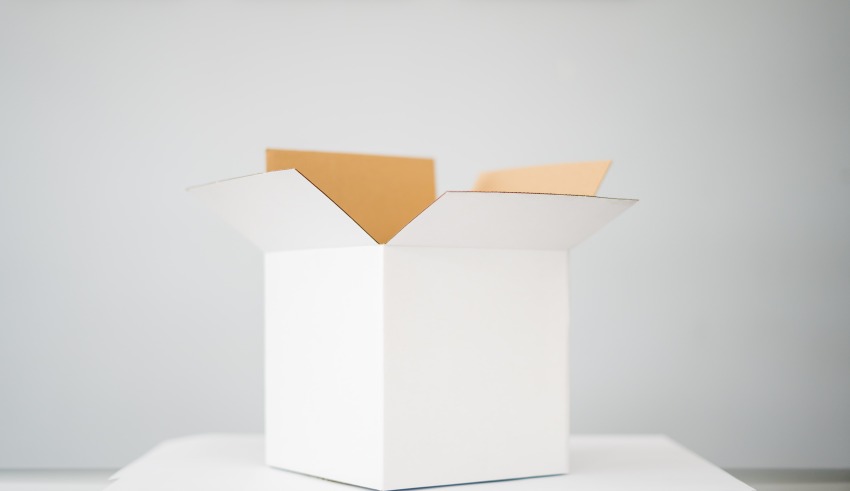 If you've got a friend or a relative who's always caught up on the latest trends, then you know that it can be a challenge to give them a gift that they'll love. But instead of giving a safe or generic present, why not give them a subscription box as a gift instead? Giving subscription gifts has become a bigger trend over the recent years as more people are choosing to give unique presents to their loved ones. In 2021, the global subscription box market was valued at $22.7 billion, and 70% of people in the US had several subscription boxes. Moreover, 60% of all subscription boxes are coming from skincare, cosmetics, and food items. Ready to choose a gift that will wow your loved ones? Here are the best subscription box gift ideas for your trend-savvy friends and family members.
Teas from All Over the World
Every hip person knows that coffee's out, and tea is where it's at. Evidenced by the high demand for bubble teas and milk teas, it's clear that tea has taken the world by storm over the past two years. For your boba-obsessed friend, a tea of the month club subscription box will be the perfect gift. Your buddy can try different teas from around the world, and every month, they'll get a variety of teas, along with steeping instructions and tips to make the perfect cup.
Moreover, it's a gift that will give your friend an idea of how tea is consumed in various parts of the world, so it's perfect if your trend-savvy bestie is always up for an adventure and is always ready to travel at a drop of a hat.
A Library of Scents
Perfume has become the luxury item of choice for those who are in the know, and TikTok has driven the demand for luxury and hard-to-find scents that only the hippest people will wear. With a variety of perfumes from certain niche houses such as Parfums de Marly, Creed, Maison Francis Kurkdjian, Byredo, and Dyptique becoming a must-have for all beauty enthusiasts, it's no wonder that the perfume subscription box has also become a popular gift choice for many people.
Consider getting your beauty aficionado sister or cousin a subscription box from Scentbird, where you can select scents from a catalog of more than 500 designer and niche perfumes. There's also The Fragrance Club, where the recipient can receive samples twice a month, and Scent Trunk, which helps people discover the scent profiles that would match their preferences.
Fresh Plants for New Gardening Enthusiasts
The pandemic gave way to a relaxing activity that everyone can enjoy from home– gardening. Suddenly, this wholesome hobby became trendy among young people, and having a green thumb is considered as the height of cool. For your mom, dad, or uncle who loves to grow green things in the garden, consider giving them a plant subscription box for their birthday. You can get one from Horti, which sends a medium-sized plant, a planter, and an accessory every month.
Meanwhile, if you're on a budget, you can get a subscription from Succulents Box, where subscriptions start at $5 per month. There's also The Sill, which delivers beginner-friendly plants for low-maintenance gardening.
Gadgets and Tech Treats
Whether your friend is a tech expert or novice, a gadget or tech discovery subscription box is the perfect gift for someone who's always on the lookout for the latest devices. The Gadget Discovery Club offers items that are fun and exciting for all tech lovers, and each month, the recipient can get a box with up to four entertainment, health, or home gadgets that are worth $150. Your buddy can get cool devices such as home speakers, headphones, and a smart water bottle from some of the biggest brands. For a budget pick, there's the Gadget Club, where your loved one can get three awesome gadgets every month, and a subscription starts for as low as $39.95.
Meanwhile, subscribing to Breo Box allows your friend to receive a box four times a year, and each box contains 4-8 gadgets. Past boxes featured items such as a digital luggage scale, a solar battery pack, and a handheld vacuum cleaner, among others.
Books and Drinks 
Reading a book becomes more enjoyable if you're sipping a delicious beverage while doing so. If you've got a relative who enjoys chilling with a brilliant book and a drink, get them a subscription box from Books Plus Beer. Simply pick a genre, and the company will pair a book from that genre with a few cans of craft beer. If your loved one would rather drink coffee while reading, sign them up for a subscription to My Coffee and Book Box, wherein they'll get two new hardcover books, an e-book selection, and a 12-ounce bag of coffee every month.
Your friends and family members deserve to get a gift that speaks to their cool tastes and aesthetics. Consider these trendy subscription box gift ideas, and get ready to impress your loved ones with your awesome picks.